Practical management of livestock on rolling country, and what we've learned about wetlands, sediment traps and other tools that can help
Balancing the needs of people, animals and the environment.
Hear about some practical livestock management practices from farmers managing rolling country, and find out what farmers are doing to minimise their impact on the environment.
Hosted by Sam and Annabelle Bray, we'll discuss strategies for success, some flexible management practices and look into sediment traps, wetlands and other tools and discuss how they can help farmers meet their environmental goals.
All farmers are welcome to join us for this 2 hour session followed by a light BBQ lunch and wetland planting demonstration (if weather allows).
Registration is essential for catering purposes.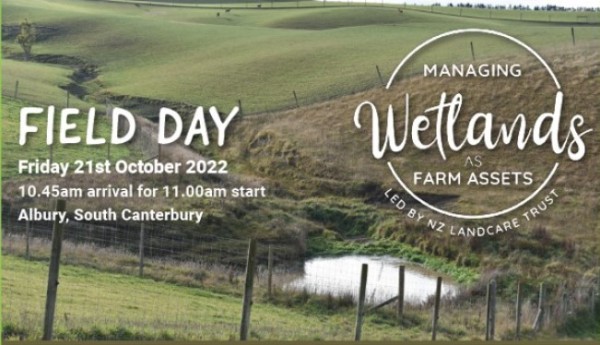 This event is brought to you by Managing Wetlands as Farm Assets, a project led by NZ Landcare Trust, and supported by Deer Industry NZ, the South Canterbury/North Otago and Canterbury/West Coast Braches of the NZ Deer Farmers Association, B+LNZ, NZ Merino. Overseer and ECan. Others making this day possible include Living Land Consultants, Thomson Plantings, and Hazlett Rural.