Is it better value to feed peas or silage? What's the cents per mj/me of oats?
If you are considering offering supplements over a dry summer period and want to know what will give you the best value for money, visit the DeerApp and use the Feed Cost Comparer. The app is pre-loaded with a range of feeds and standard nutrition values. Simply enter a cost per tonne, or adjust the figures if you already know them, and compare the value of different feed options.
To use the Feed Cost Comparer App, click here >>
IPHONE AND IPAD USING SAFARI BROWSER
Tap the share button: the icon in the middle at the bottom of the screen.
Then tap on the icon that says "Add to Home Screen".
You can choose the name and then tap "Add" which is in the top right of your screen.
ANDROID USING GOOGLE CHROME AS THE BROWSER
Tap the 3 dots in the top right hand corner.
Then tap the "Add to Home screen"
WINDOWS PHONE
Tap on the 3 dots in the right hand corner and then tap 'open in internet explorer'.
Tap copy link or share link, then tap on the "E" on your mobile home page.
Click on 3 dots again and select pin to start.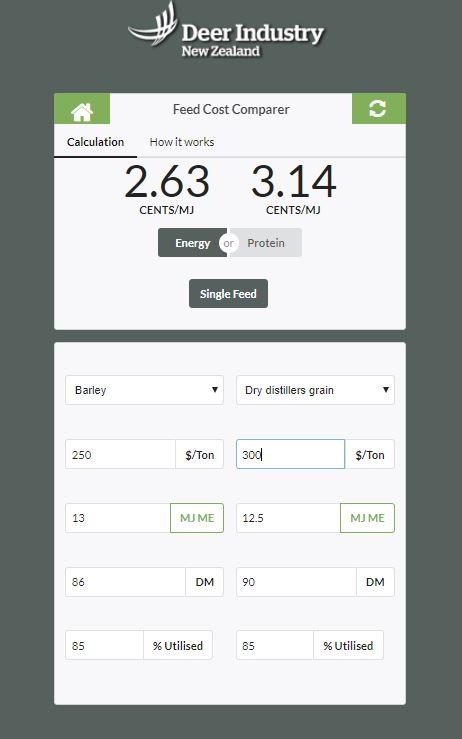 Back to Feeding tools