Here you can find information about past NZDFA Annual General Meetings, Branch Chairs meetings and view annual reports. To find out what events are coming up in the industry, visit the main events page >>
Branch chairs meet twice a year with the main meeting in October and a shorter meeting in May, immediately prior to the AGM. The annual October meeting brings together NZDFA Executive Committee members and branch chairs with DINZ Board members and staff.
As well as discussions on NZDFA affairs, the meetings include updates from DINZ executives, keynote speakers and guest speakers from associated organisations.
As part of its leadership programme in association with DINZ, NZDFA brings "New Faces", to the meeting, with support from the Ian Spiers Memorial Trust.
Reports on the October branch chairs' meetings can be found in the December issue of Deer Industry News >>
New Faces programme
Between 6–10 NZDFA branch nominees are funded to participate in the "New Faces" programme. They are hosted at the NZDFA branch chairs' meeting each October and are encouraged to attend the deer industry conference the following May.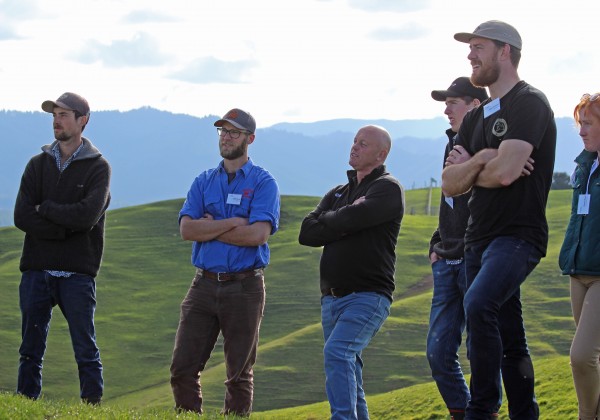 The initiative brings new, interested people into contact with industry leaders, with the views of a younger generation while broadening the next generation's understanding of the deer industry beyond the farm gate.
New Faces candidates are encouraged to do further leadership training, such as the Kellogg Rural Leadership Course.
If you or one of your team are interested in the New Faces initiative, please contact the chair of your local NZDFA branch >>
Back to About