Mar 16, 2023
For the second time in 43 years, Dunedin will host the International Deer Biology Congress in 2026, attracting up to 500 cervid researchers and professionals to the 'unofficial wildlife capital of New Zealand'.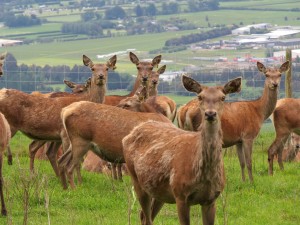 Themed 'Your Deer Here' the conference will take place in February 2026 at the University of Otago, bringing together biologists, ecologists veterinarians, geneticists, wildlife managers, conservationists, food, health and production researchers to discuss the diverse aspects of deer management and biology from various perspectives globally. This will only be the second time the event has been held here, the last time was in 1983.
Leading the winning bid was AgResearch deer scientist Jamie Ward, with support from DINZ, Enterprise Dunedin and the Tourism New Zealand Business Events team.
AgResearch Invermay's strength in deer science, Otago University's strong history of scientific excellence, along with New Zealand's "fascinating history of deer introductions, diverse landscapes and uniquely accessible wildlife," helped New Zealand win its bid, says Ward.
"We want to bring together the world deer science community as well as bringing together the entire New Zealand deer community which has never been done before."
The win is testament to the close relationship between researchers and industry that has enabled New Zealand to be at the leading edge of deer science for the past 50 years, says DINZ science and policy manager Emil Murphy.
"The congress will help build interest for deer science in New Zealand and lift the research collaborations that will advance our knowledge about deer."
Alongside plenary sessions, presentations and post sessions, the programme will include a Field Day tour to the Invermay Agricultural Centre and to a local commercial deer breeding farm. Visitors will also get to explore the wildlife of Otago peninsula.
Back to Industry News