Apr 6, 2023
Deer Industry New Zealand Board positions
With the retirement of director Kris Orange, the following nominations have been received for the 2023-2026 term:
Corey Busch, Canterbury (nominated

Warwick Wright, seconded

Edmund Noonan)
Patrick Boyd,

South Canterbury (nominated

David Stevens, seconded

Kelly Bennett)
Matthew Carroll,

Central Regions (nominated

Michael Humphrey, seconded

Tony Gray)
Michael Salvesen,

South Canterbury (nominated

Lorna Humm, seconded

Simon Vincent)
The Nominees are invited under the NZDFA constitution to present a short overview of their candidatures at the 48th AGM to be held in Ashburton on 10 April 2023. The Selection and Appointments Panel will carry out its processes and make appointments before 1 July 2023, as required.
NZDFA Executive Committee Positions
Two nominations were received for the two vacancies created by the retirement of rotation of current members, Justin Stevens and Mark McCoard and those nominations are now declared elected unopposed:
Justin Stevens,

Marlborough (nominated

Tahi Doonan, seconded

Geoff Hayes)
Mark McCoard,

Taihape Ruapehu (nominated

Andrew Peters, seconded

Paul Hughes)
Justin and Mark will join sitting members Karen Middelberg and Jamie Ward as the 2023/24 Executive Committee. They had the following to say about why they chose to be nominated:
JUSTIN STEVENS
Having farmed deer on our family farm in Seddon since 1985, I have seen many changes over the years with more compliance being placed on farmers for limited gain.
Currently farmers are facing unprecedented times with on farm inflation adding up to just over 30% over the last three years. On our own farm we have seen our profit reduce from $100,000 per year to virtually zero.
The NZDFA has been working hard on your behalf to get the message across that farmers have to make money and remain profitable in order to stay in business.
For the last 6 years I have been proud to have been able to act as the deer farmers voice advocating for the benefit of all deer farmers.
Thanks Justin Stevens, Seddon, Marlborough.
MARK MCCOARD
I have been a member of the NZDFA Executive Committee for the past four years. I am passionate about deer farming and its future. Our family farm is in the Taihape area and we have been involved in the deer industry since the live capture days and grown from that early base.
The issues the deer industry is facing and farming in general are many. These include government legislation and regulation, market returns, land use changes, through to the adverse weather conditions we have experienced recently. Many of these may have a significant impact to our farming businesses and rural way of life. Ensuring accurate grassroots messaging is taken into consideration by the relevant organisations is the important role the NZDFA plays on behalf of all deer farmers.
I have two adult children that both work in farming related industries. For me the driving force to apply to continue representing the NZDFA on the Executive Committee is to be part of team that helps deer farming remain a viable option for the younger generation to enjoy the opportunities available to those before them. This is certainly not without its challenges, but with sound sensible industry wide decision making, supported by accurate scientific data the future of deer farming can be protected for the next generation to enjoy.
Mark McCoard.
NZDFA Selection and Appointments Panel (SAP) Positions
Three nominations were received for the two vacancies created by the retirement by rotation of current members, Donald Whyte and Leith Chick.
Andrew Peters,

Taihape Ruapehu (nominated

Mark McCoard, seconded

Paul Hughes)
David Morgan,

SCNO

(nominated

Mark Tapley, seconded

Hamish Orbell)
Donald Whyte,

SCNO

(nominated

Ian Bristow, seconded

Richard Currie)
An election by postal ballot is now required. The two nominees with the highest number of votes will join sitting members Graham Peck and William Oliver as the 2023/24 Selection and Appointments Panel.
Voting
Postal voting papers are at the printers and will be sent out ASAP. These must be returned by 5pm 26 April 2023 and we strongly encourage you to scan and email these back to info@deernz.org.
Eligible voters are:
Those that own deer and have paid a subscription to NZDFA (Full or Life member);
Those who are an elected member of NZDFA; or
Those who currently pay venison or velvet levies to Deer Industry New Zealand.
If you do not receive voting papers, it is because we don't have the above information on file for you. Please contact us if you want to update your eligibility.
Selection and Appointments Panel candidates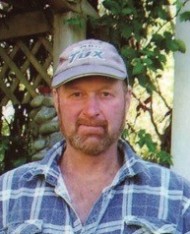 ANDREW PETERS
Taihape
My wife Pam and I have farmed 430ha of Taihape hill country for the past 31 years. We run 550 breeding hinds, 100 hind replacements and 140 velvet stags, including venison sire stags. Additionally we farm 1400 breeding ewes, 350 hoggets and 120 trading steers. 
Our main deer focus is breeding and selling weaners for venison production. We have been farming deer for over 40 years and are passionate about the industry. During that time I did a 10 year term as Taihape Ruapehu branch chairman. Therefore, I spent a fair bit of time listening to industry commentary that was always deemed to be more important than what any farmer had to say. I always firmly defended the farmer's position. 
At a local level I have run the Taihape weaner fair for the Taihape Ruapehu branch for the past 25 years. It was extremely disappointing that we had to cancel the fair this year for a number of reasons.  
I have several concerns regarding the present state of the industry. The main one being the massive disconnect between the "Wellington end" of the industry and the "grassroots farmer" end. (Wellington end = DINZ board, DINZ office and meat processors) 
If elected onto the SAP I would endeavour to help select board candidates that will have the ability to reduce this disconnect. I feel the SAP process is pivotal in helping shape the future of the deer industry.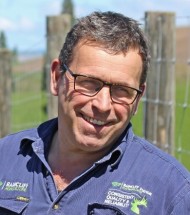 DAVID MORGAN
South Canterbury
I am seeking your support to become an elected member of the SAP.
I have been involved with all aspects of farmed deer for more than 40 years. I served on the New Zealand Deer Farmers' Association Executive Committee for 9 years and chaired it for 2 years. I stood down from this 3 years ago, making way for some younger leadership.
Like a lot of things we do, whether industry, business or personal, I believe in respect, passion, grit and perseverance in my approach, and always looking at the end goal.
I believe I can bring a broad aspect of experience and knowledge to the SAP and help guide us through the next passage of time in this industry of ours.
I feel it is very important for our future success to have farmer directors with a good understanding of the role they play, which is representing the producers (the levy payers).
I believe as farmers we just want value for money and accountability from our levy spend.
I thank you in advance for your support.
David Morgan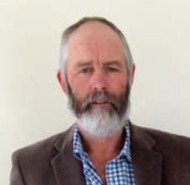 DONALD WHYTE
South Canterbury
I have been involved with deer and Deer Farming since the 1970's and am currently with Leigh, the owners of Whyte Farming Company in Mid Canterbury. I have a full-time role in the overall management of 14 staff and 40,000su, comprising 20,000su of commercial deer and 10,000 ewes and 1100 beef cows.
Both our children farm deer in their own right. We have "skin in the game".

I have been a member of the SAP for a number of years and still value the opportunity to be part of the important selection process for the four Producer members of our Board Team.
It is important that the Board is in touch with levy paying deer farmers and understand the commercial and practical realities on the farm and that keeps the balance between the Wellington Dreamers and commercial viability.
The four elected SAP members are involved and assist the Executive Committee with decision making and influencing the Board.
I do ask the questions of all in the DINZ office and Board and hold them accountable for our future.
Any queries on the NZDFA and DINZ nominations and election, please get in touch with Returning Officer, Lindsay Fung, on 027 668 0141 or lindsay.fung@deernz.org
Back to Industry News