Dec 8, 2022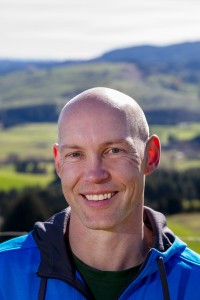 Welcome to another season, spring is pretty much done and dusted, and we are about to hit summer. Spring has been very full on for most I have been talking to and it is no surprise, with drafting for venison, velveting, set-stocking, calving, re-grassing, crop planting, cutting, bailing and on top of that, putting in submissions! Your NZDFA Executive have submitted on both the updated Code of Welfare (COW) for deer and the Government's proposal for pricing agricultural greenhouse gas (GHG) emissions.
Both of these submissions are great examples of cooperation, with major input from Branch Chairs on the COW along with the DINZ team, similarly the GHG submission included inputs from NZDFA Executive, farmers and the DINZ team. This approach creates stronger submissions for everybody, while still allowing NZDFA the opportunity to create our own submission with our key input that does differ in some places from DINZ. Preparing a quality submission is a big job, but important, I made a personal submission on COW as a deer scientist to have my input on these important changes.
On farm we have had some changes and excitement, we have a new Farm Manager at Invermay – Colin Rodgers. In the current economy it can be difficult to attract and retain staff, so I am really pleased to have Colin on board.
When it comes to staff retention communication, engagement, learning, and fulfilment are really important and at the NZ Grasslands Association and NZ Society for Animal Production Conference in Invercargill this month we had Tangaroa Walker as a guest speaker. Tangaroa is a remarkable human, and he has been driven to make farming and agricultural learning more accessible through his new Farm 4 Life app. The app is full of training and qualification content for dairy farming, but he wants to grow this to all agriculture. I recommend downloading the app, and checking out some of his videos as well, I think there is a great opportunity for the deer industry to help provide deer content, and their team is keen to plan new content with everyone.
Back on farm we have had a good spring and are getting baleage cut, and a new crop of Palleton raphno, with Italian rye grass and prairie grasses going in in stages as summer, autumn and winter forage. We have velvetted around two thirds of our sire stags, and our calving is going great guns, the first AI calf arrived on 8 November – 10 days early! It is always helpful to remind ourselves how plastic our deer are, and how they can adjust their physiology to suit environmental conditions.
Further on the environment DINZ convened a really good science greenhouse gas workshop in Wellington last week, with a small group of farmers, consultants, DINZ staff and scientists. This has helped us to lift our heads above the fog of compliance, policy and tax, and look positively at what the deer industry can do in this area now and to capture the extra percentages that will also return extra percentages as Danette McKeown put it. If we can all make a 1% change somewhere it will probably add another 1% somewhere else, and there are a lot of 1%'s between now and 2030.
I hope to see many of you at the National Velvet Competition in Invercargill, 40 Years is really something to celebrate, congratulations to the Southland Branch and everybody who has ever supported the competition. Get out and enjoy all of the Branch velvet competitions that you can this season, they are a great way to have a break off the farm, socialise, and reconnect, we are still all a bit short on connection.
Last but not least get out there and get amongst the stag sales, there are lots of great genetics and hard work by breeders to help you push into the future profitably.
All the best for the summer season and New Year.
- Jamie Ward, Executive Committee member
---
🌟🎄🦌 Seasons Greetings from the NZDFA 🦌🎄🌟
---

Wishing you all a very Merry Christmas and a Happy New Year. All the best for 2023!

Karen Middelberg, Mark McCoard, Justin Stevens (chair) and Jamie Ward of the NZDFA Executive Committee.

Back to Industry News