Feb 3, 2023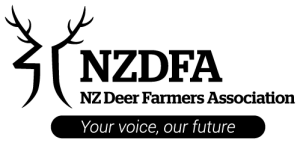 This is a busy year for NZDFA appointed positions as we have five positions becoming available by rotation (appointment by nomination and election, if necessary):
Two NZDFA Selection and Appointments Panel (SAP) members
Three NZDFA Executive Committee members
The following members are up for re-election or retirement:
Leith Chick (SAP, appointed 2022 for 12-month term)
Donald Whyte (SAP, appointed 2021)
Justin Stevens (EC, appointed, 2021)
Mark McCoard (EC, appointed 2021)
Jamie Ward (EC, appointed 2022 for 12-month term)
The NZDFA needs leaders to maintain an effective voice for farmers at the industry level, pan-agricultural sector level and with regional and central government so we encourage you to think about any of these positions.
This is a chance to shape the association's future and have a say in the industry as all positions are responsible for appointing our four producer representatives to the Deer Industry New Zealand (DINZ) board.
There is also a position coming up for a producer appointed member on the DINZ board with the retirement of Kris Orange by rotation.
If you would like to indicate your interest, or talk to someone in confidence about these positions, please get in touch with NZDFA Returning Officer Lindsay Fung on lindsay.fung@deernz.org or 027 668 0141.
If you would like to discuss the positions with a current member to get an understanding of firsthand experience, please click here for contact details >>
More details will be available in the near future and will be added to the website here: deernz.org/nzdfa/about/nzdfa-nomination-forms-and-constitutional-information
Back to Industry News