Aug 13, 2021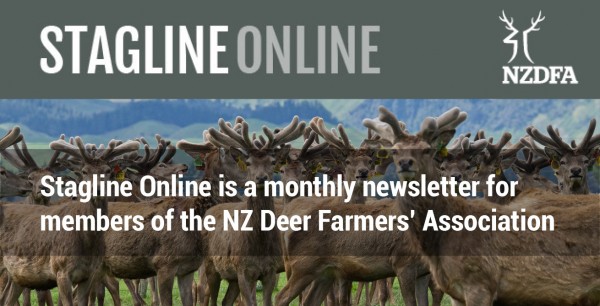 In this issue...
Executive Committee Report
Executive Committee member Karen Middelberg on the recent Next Generation Programme in Queenstown and the issues facing the industry at the moment.
Next Generation 2021
Last week, a fully subscribed Next Generation Programme was held in Queenstown. This annual event attracts attendees from across the country and is a highlight in the NZDFA calendar.
Cervidae Oral is here
After a four-year journey, a deer-specific triple combination drench is here.
Planning to sell velvet this season?
We don't want to sound like law enforcers, but if you plan on removing and selling velvet this season, there's a few things you need to ensure.

First #nzvenisonbbq day


BBQs were fired up around the world for the first #nzvenisonbbq with farm raised venison taking centre stage.
Retirement looms
Described as the worst kept secret in the deer Industry at present, DINZ Producer Manager Tony Pearse is retiring.

Future Deer Farmers Experience 2021


This years experience gave four students the opportunity to learn more about deer farming in New Zealand.
Deer vet honoured by peers
Well-known deer vet and Advance Party facilitator Ginny Dodunski has been honoured by her peers in the veterinary profession.

Noticeboard


DINZ deer farmer meeting in Waikato on 21 September, annual Branch Chairs Meeting confirmed for 11/12 October, Special edition of Stagline Online next week, two positions available at deer stud and DINZ seeking Producer Manager.
Joke of the Month
Two Mafia hit-men are walking deep into a forest in the middle of the night.
One of them says, "I gotta admit I'm scared out here."
The other replies, "You're scared.... I gotta walk back alone!"
Events
Regional Workshop - Biodiversity and Riparian Planting - 8th September. For more information and to register, click here >>
Save the date - Deer Industry farmer meeting in Waikato on 21 September. See further details in the Noticeboard section >>
To see the most up-to-date events in the industry, click here >>
Back to Industry News