Jul 7, 2022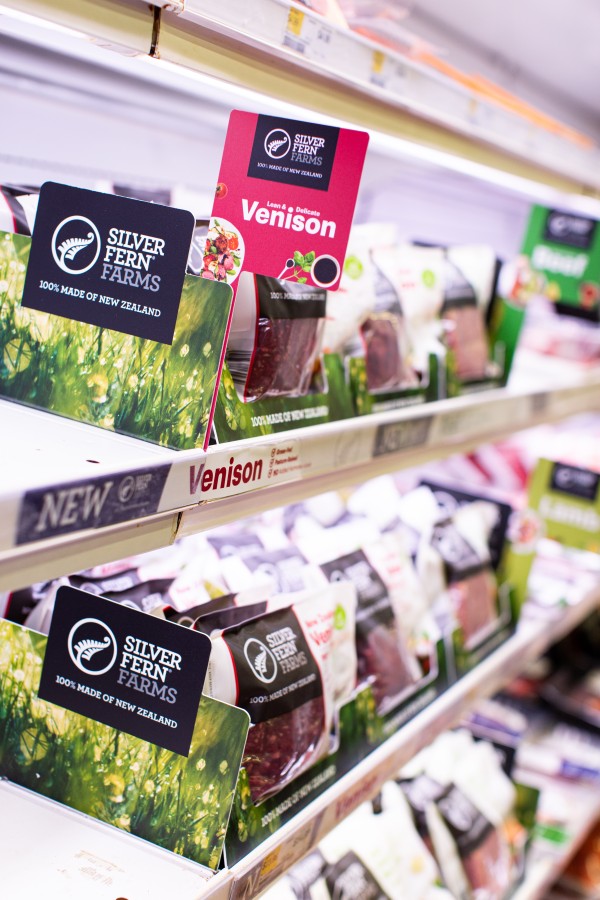 Venison is currently experiencing the strongest growth in the USA for proteins, including meat alternatives, according to scan data collected by market researchers IRI
The venison/elk retail category grew by 39.5 percent in value and 44.8 percent in units in the year to 15 May 2022 (SPINS Powered by IRI T.US Mulo 52 weeks to 15/5/2022), compared to the same time last year, reports Silver Fern Farms senior brand manager for the USA, Janine de Vryer.
Silver Fern Farms venison products are now stocked in 1,700 retail stores throughout the US, with presence on both the west and east coasts "We have grown by 700 stores in the last six months and we are now tracking as number one in exotic meats where we are ranged, which is pretty amazing," Janine says.
Silver Fern Farms is exporting and then further processing its product through The Lamb Company and working with customers in-market, supported with Passion2Profit funding which is accelerating the activity.
They are finding venison is interesting customers Silver Fern Farms has been engaging with for a while, Janine says.
One of their brokers Drew Browen of Chilay Corp, reports that in Chicago, "Venison has become a staple in the fresh meat category and sales aren't slowing down."
Since venison was introduced at Jewel-Osco, a supermarket chain based in the Windy City, Silver Fern Farms Ground Venison has strong growth in sales and still maintains the majority share of venison sales. Silver Fern Farms' success, "isn't by accident," he says. The company has made significant investments to market their quality products and educate prospective consumers.
"In-store signage designates where product is merchandised in-store, allowing consumers to locate Silver Fern Farms quality branded items with ease. Once consumers try Silver Fern Farms products, they'll keep coming back."
Venison offers a unique experience for foodies, adventure seekers and health-conscious consumers, says Drew.
"Venison is readily available, competitively priced with beef, yet offers a leaner source of protein compared to other red meats."
Other regions across the US have since taken notice on the quality of Silver Fern Farms venison offerings, which can now be found from coast to coast.
Back to Industry News