Jul 8, 2021
Sales to the US are progressing well. Marketing companies retail programmes are on track to achieve the targets for this year. Restrictions with undertaking in-store tastings at supermarkets mean much of the promotional activity is online or through traditional channels such as mail out flyers.
Food service recovery is starting but 7 states still have some form of dining restriction, mainly for those who are unvaccinated. New Zealand venison marketing companies are beginning to restart their promotional activities with chefs. Below is an example of a competition Alliance is running for chefs to create a dish with Cervena venison.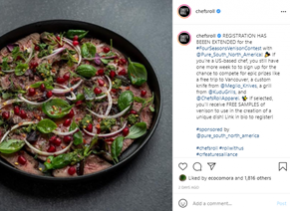 Activity also continues to progress well in China, with companies increasing their work with both chefs and consumers. Total volume of exports to China (YE April 2021) has reduced, but the value has gone up from $13M to $20M, which indicates the increase in higher value cuts that are being exported.
Vaccine rollout has continued in earnest across Europe. Germany, Belgium, and the Netherlands are all sitting around 30% of the population fully vaccinated with a further 25% having had a least one dose. Governments and health authorities continue to warn about the increase in Covid-19 Delta variant cases and are looking to increase vaccination rates as quickly as possible.
Restrictions on indoor dining have been easing across Europe, and it is expected that these restrictions will continue to ease in the lead up to the game season. Work with importers is steadily increasing with chef Shannon Campbell undertaking more work over the coming weeks including several in-person trade shows (with participants currently capped at 250).
Global sea freight shipping continues to present a big challenge to the industry at present and for the foreseeable future. An issue at one port can cause a domino effect that affects the entire supply chain. A recent covid outbreak in Yantian in China has caused a backlog of 160,000 containers that will take several months to resolve. The shortage of global sea fright shipping capacity that is being experienced has resulted in the cost of shipping spiking significantly.
In a recent supplier update Andrew Duncan, Executive Chairman of Duncan New Zealand notes "It is this shipping disruption that remains the biggest factor influencing spring venison farm gate pricing, as the significantly increased shipping risk makes it very difficult to forecast spring chilled season farm gate levels."

Duncan notes that if these sea freight shipping issues continue, companies may have no alternative but to consider airfreight, at a significantly higher cost.
He also suggests that it "still makes sense for some specialist finishers to target the spring period, as even if there was only an airfreight option for chilled, there will still be some premium - it will just be not as large as it would be if sea freight was viable."
The marketing companies all note the importance of continuing to supply these markets is for future seasons when the shipping returns to more normal pre-Covid patterns.
Back to Industry News