Apr 6, 2023

Finally, we have the location, the programme, and a field day locked in. It's now just waiting for you to register and join us in Ashburton on 10/11 May!
This year the industry conference makes a return in a revised format taking place in Ashburton.
The highlight of the conference will be the awards dinner which will feature presentations to the winners of the Matuschka, Deer Industry, and Environment awards as well as announcing the winners of the MSD Photo Competition (which is currently open).
Programme
May 10th - Conference
Detailed programme and speaker details to come
09:00 NZDFA AGM
10:30 INDUSTRY CONFERENCE
- State of the Industry and Markets
- DINZ Board Q&A
12:30 Lunch & Student Poster Session
14:00 Workshop sessions
- Handling stress
- Regenerative agriculture and conventional deer farming – differences and similarities
- Community engagement: Telling the deer farming story, what would you like to see?
- Science success in the deer industry
16:00 Guest Speakers
- Mark Adams (Chair, South Canterbury Rural Trust)
- Key Note Speaker, Sir Ian Taylor (founder of Animation Research Ltd)
19:00 - INDUSTRY AWARDS DINNER
- Announcement of awards
- Deer Industry Award
- NZDFA Matuschka Award
- Environment Awards
- MSD/Allflex Deer Industry Photo Competition
May 11th - Field day
Hosted by the Canterbury West Coast Branch NZDFA. Details to be confirmed, expect to be finished by 3pm.
Industry Awards
Nominations and entries are still open for the following awards. For details head to the following locations:
- MSD/Allflex Deer Industry Photo Competition
Accommodation
Deer Industry Conference rates have been arranged at Hotel Ashburton for $145 per night. Unless notified otherwise, delegates need to contact the hotel or your choice of accommodation and book your own rooms.
Hotel Ashburton: 11/35 Racecourse Road, Allenton, Ashburton – To book direct with the hotel, call 0800 330 880 or email info@hotelash.co.nz and mention the Deer Industry Conference.
Thanks to our conference sponsors!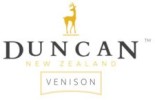 Register your interest in sponsoring with conference organiser Melissa Bähler - positiveeventsplus@xtra.co.nz or 027 664 3080.
If you would like to discuss the conference, please get in touch with Producer Manager Lindsay Fung on lindsay.fung@deernz.org or 027 668 0141.
Cancellation policy
Should a delegate need to cancel their registration a cancellation fee will be deducted. Alternatively, a substitute attendee can attend in their place. Those wishing to cancel their registration will receive a 50% refund up to 14 days from the event start date. Email notification of cancellation must be received before 26 April. There will be no refund for any cancellation made within 14 days (after 26 April) from the event start date other than in the circumstances listed below.
If the Government direct cancellation of public events, force majeure will apply and there will be a full refund given. In the event of postponement, all registrations paid will be transferred to the new event date. If not paid, registrations will be cancelled, and registrants will need to register again for the new event date.
All cancellations must be in writing, please email positiveeventsplus@xtra.co.nz
Back to Industry News