Aug 17, 2022
Noticeboard
Industry Awards
While this year's industry conference was cancelled due to Covid-19, NZDFA and DINZ have decided the awards should still be given and will be presented at the annual Branch Chairs Meeting on 13 October.
NZDFA Matuschka Award
This award recognises the grass roots farmer and unsung contributor to local area activities, functions and core spirit of deer farming.
Nominations are invited for a farmer or farming entity who has made a significant ongoing or lifetime of contribution to deer farming and the NZDFA in particular at Branch and regional level in any aspect for deer farming.
See more information and how to nominate someone here >>
Deer Industry Award
The NZ Deer Industry Award is an annual award presented each year to the person, persons jointly, or organisation who, in the opinion of the judges, has made the most outstanding contribution to the New Zealand deer industry, either in the previous year, or over a period of years.
See more information and the nomination form here >>
New Zealand Venison BBQ week 10th to 17th September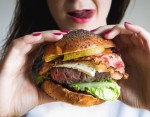 In celebration of New Zealand Venison BBQ week, the NZDFA and DINZ are putting out a challenge to all deer farmers and lovers of venison to make your favourite venison dish.
Send through photos to Producer Manager, Lindsay Fung (lindsay.fung@deernz.org) before Saturday 17th September.
There will be prizes and the bragging rights for the next 12 months, so let's get cooking
Illegal hunting
The Game Animal Council (with support from New Zealand Professional Hunting Guides Association, Association of Game Estates, Federated Farmers and Deer Industry New Zealand) is seeking a workshop to be held with the Police around rural reporting, enforcement and illegal hunting.
We would like to hear any questions you may have around illegal hunting so these can be forwarded for consideration at the meeting. Please get in touch with Producer Manager Lindsay Fung (lindsay.fung@deernz.org) with any questions.
Masters Research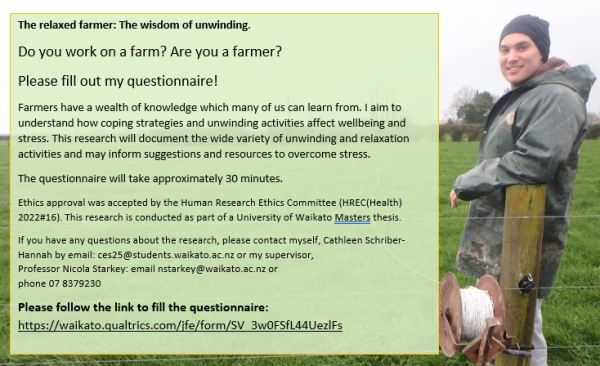 Joke of the Month
A man worked in a post office. His job was to process all mail that had illegible addresses. One day a letter came to his desk, addressed in shaky handwriting to God.
He thought, "I better open this one and see what it's all about."
So he opened it and it read: "Dear God, I am a 83 year old widow living on a very small pension. Yesterday someone stole my purse. It had £50 in it which was all the money I had until my next pension cheque."
"Next Sunday is Mother's Day, and I had invited my last two friends over for dinner. Without that money, I have nothing to buy food with. I have no family to turn to, and you are my only hope. Can you please help me?"
The postal worker was touched, and went around showing the letter to all the others. Each of them dug into his wallet and came up with a few pounds. By the time he made the rounds, he had collected £46 which they put into an envelope and sent over to her. The rest of the day, all the workers felt a warm glow thinking of the nice thing they had done.
Mother's Day came and went, and a few days later came another letter from the old lady to God. All the workers gathered around while the letter was opened.
It read, "Dear God, how can I ever thank you enough for what you did for me?"
"Because of your generosity, I was able to fix a lovely dinner for my friends. We had a very nice day, and I told my friends of your wonderful gift."
"By the way, there was £4 missing. No doubt those thieving scoundrels at the post office nicked it!!"

Events
- Alliance and Beef + Lamb NZ GHG workshops, various dates and locations >>
- Silver Fern Farms and Beef + Lamb NZ GHG workshops, various dates and locations >>
- DINZ GHG workshop - Waipukurau, 1 September. By the end of 2022, all New Zealand farms should know their "greenhouse gas emissions numbers", by the end of this two-hour workshop, you will "know your numbers" and have met your 2022 requirement. >>
- Hawkes Bay 2022 DINZ Road Trip, 20 September, We couldn't bring you to Wellington, so we're bringing the 2022 conference to you! Registrations are open >>
- 50 years of Deer Science, 29 September. Join us for an Open Day at Invermay, and a concluding celebration with a Gala 50 years celebration evening dinner in Dunedin >>
- National Velvet and Hard Antler Competition, 14-16 December, Ascot Park Hotel Invercargill, awards dinner Friday 16 >>
Back to Industry News