Sep 8, 2023
DINZ has recently welcomed new staff after recent organisational changes. Let's introduce them!
Industry Capability Manager: John Ladley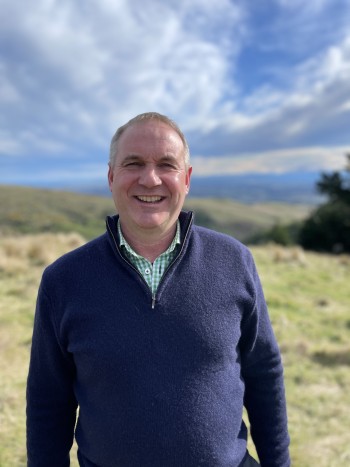 Growing up in Wakefield, Nelson, I spent many of my holidays helping on relations farms. Growing up surrounded by opportunities in the primary sector, many of the experiences have helped shape not only myself, also the direction of my career, inevitably in the primary sector.
Leaving school, I worked on Kiwifruit and Pip fruit orchards, studying through the Open Polytechnic of New Zealand. After three years I had a Certificate in Kiwifruit Production and Certificate in Pip and Stonefruit Production. My career then involved working for CRT (now Farmlands) in Richmond and then Marlborough after a stint in Balclutha. In August 2000, I moved to Christchurch, to work for Wrightson Seeds as the South Island Area Manager. Sales and Operational roles filled the next few years, providing opportunities to learn and grow my skills. After nearly eight years in the seed game I joined Summit Quinphos (now part of Ballance) for a short stint. The seed game was calling again, and I spent nine years as National Sales Manager with Barenbrug.
In 2018 I joined Beef + Lamb New Zealand (B+LNZ) as General Manager, South Island. The role was varied and was very much about relationships and people. During my five years at B+LNZ, I led a team of at times up to 12 direct reports and was lead for several projects and groups including the Farmer Council, Innovation Farm Programme, Kaikoura Post Quake Farming Project and the delivery of the Red Meat Profit Partnership Action Network and latterly the investment into People and Training.
I am passionate about supporting farmers and growers and ensuring organisations can deliver positive outcomes for farmers. One thing I have enjoyed due to the nature of my network is being able to support and connect people in the rural community, it is after all the relationships we have within our rural communities that create the success.
Brigid and I married in January 2001 and along the way three children have turned up, Mollie, George and Tom. Outside of work, I enjoy spending time mountain biking, making the most of the BBQ and our quality red meat with a quiet craft beer and during the winter months following the boys' hockey endeavours.
I am looking forward to building on my knowledge of the Deer Industry and supporting the industry to achieve the goals and aspirations it has in my role as Industry Capability Manager.
- John Ladley, Industry Capability Manager
Assistant Manager, Markets: Virginia Connell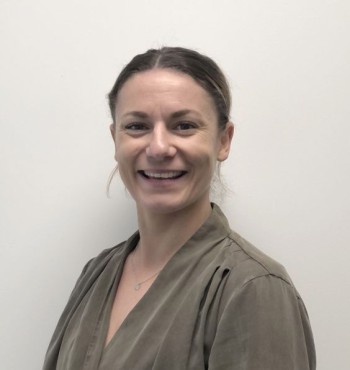 As a young equestrian growing up on the Coromandel peninsula, I have always had a passion for the outdoors and agriculture sector. My idea of fun as a kid was getting stuck into farm jobs; whether that was helping stack hay, chasing sheep into yards or getting up at ridiculous hours to milk, I was keen.
At 18, I set off to Christchurch to chase my qualification of Bachelor of Sustainability and Outdoor Education which sent me all over the South Island. I had incredible experiences and gained a new appreciation for our country's mountainous terrain.
I have spent the past seven years over the ditch in Australia where I ran a horse trekking business on the glorious beach of Byron Bay and subsequently managed a boutique Angus beef farm where I spent my days chasing cattle on horse-back.
The effects of Covid19 pulled on my heart strings and I decided to move home to Aotearoa. I am extremely excited to be a part of the DINZ team here in Wellington, in the agriculture industry, which is where my passion and career have led me. My sister Brittany has been a Wellington local for around 14 years and it is only a drive or short flight away from family up north which is pleasing for us all.
I am aiming to soak up as much information as I can under Rhys' expert guidance and look forward to supporting the deer industry, and helping it achieve its goals, in my new role as Assistant Manager, Markets for DINZ.
- Virginia Connell, Assistant Manager, Markets
Johne's Programme Manager: Kathy Goodwin-Ray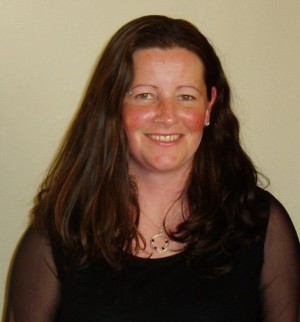 Kathy Goodwin-Ray is DINZ' new Johne's programme manager and will be looking after analysis, interpretation and presentation of data on the disease in the New Zealand deer herd.
A familiar face to many, having worked for DeerPRO over the past 12 years, Goodwin-Ray (pictured) started work on 1 August for DINZ in her new role.
Starting out as JML's technical manager in 2009, Goodwin-Ray took over a contract from Massey University's EpiCentre in 2010 to provide statistical analysis of Johne's monitoring data and produced the JML quarterly report. She became DeerPRO technical manager in 2018, independently contracted to DINZ, and stepped in as its acting manager in March 2023, following the resignation of Solis Norton.
A review of the industry's needs for Johne's Disease management had reconfirmed the importance of continuing to monitor and report JD suspect lesions and had defined the scope and job description for the new part-time role, Goodwin-Ray explains. She will be working closely with venison processors, AsureQuality, veterinarians, farmers, Ovis Management Ltd and OSPRI/NAIT.
*article from the August Issue of DINZ eNews
Environmental Stewardship Manager: TBA
An appointment has been made for the new Environmental Stewardship Manager and will be announced soon.
Back to Industry News