May 19, 2023
The deer industry is "setting up for the future," chair Mandy Bell told delegates at the 2023 Deer Industry Conference in Ashburton last week. That has to be the industry's "primary conversation" and is involving a refocus for its industry-good organisation, she writes in this Letter from the Chair.
Dear all,
It was wonderful to see the deer industry rolling out in force this year at conference to update ourselves and discuss industry issues at a critical time for the sector.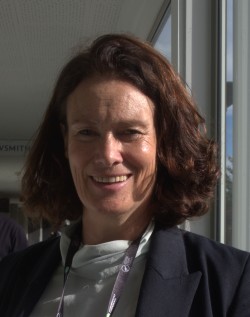 As a smaller industry we have the advantage with significant experience and expertise, along with committed people at the end of a phone. This makes it easier to connect, join up solutions and to be proactive and agile.
We understand the pain and uncertainty currently being felt by deer farmers. There is no doubt, our industry is changing. Our sector has faced, and continues to face, adversity. We have been through tough times, but we believe we are coming out the other side.
We know that no business is sheltered from the change underway to economies, societies and technologies. Banks, trade negotiations and major retail and foodservice customers are demanding validation that we are doing the right thing.
We need to position what we do well and are now implementing change so that we are set up for the future.
Our industry-good organisation, DINZ, is changing, restructuring to make it 'Fit-for-Purpose', more capable of serving deer farmers and our industry partners in the rapidly evolving world.
Our marketing companies are changing to focus on extracting more value from the whole carcase, especially from co-products. Our venison marketing companies are seeking to maximise returns, by spreading sales over the 'three legs of the stool', in the US, China and Europe. Our velvet companies are seeking out new healthy food and functional food opportunities in Korea, China and wider afield.
Our farmers have made significant change already, and will continue to do so, because they care for their future generations, the land and their products and to meet growing market demands.
The DINZ board has listened carefully during consultation in the development of our sector's new Deer Industry Strategy to set us up for the future.
We asked the question, "What is it going to take to make this industry thrive with passion?"
We spent a significant amount of time and clear thinking working through those conversations. As a Board representing the whole of industry, we looked across the whole value chain from research needs, to breeding decisions, production, processing and marketing.
Our role is to show leadership in this changing world to guide decisions that will improve returns for deer farming and protect the investments made in deer farming and across the industry, alongside the health of our environment and people .
DINZ will support the sector in its recovery, to move us all forward to a profitable future.
The new focused, and well received, Deer Industry Conference format was designed to bring deer farmers information for use in their businesses and also to celebrate the people who make this a great sector to be involved with. It was wonderful to see it so well attended. Thank you to all for coming. It gave us an excellent opportunity to connect as a whole sector.
Thank you, too, to all of the people involved in its organisation – especially the NZDFA's Canterbury-West Coast branch for taking over the hosting of this event at relatively short notice from Hawke's Bay.
We have much of what we need today to succeed and reshape our industry for this changing world.
It's going to take every one of us to act.
Yours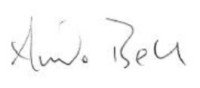 Mandy Bell, DINZ chair
Back to Industry News