Aug 21, 2023
Shipments of chilled venison will soon be heading off to supply the European game season. Exporting companies are reporting good demand for venison this year, even though prices for other proteins have softened.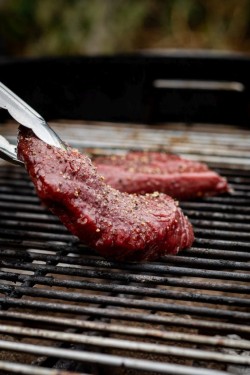 Venison marketers are putting the finishing touches to contracts with European importers and foodservice distributors and continue to plan delivery with farmers for the upcoming chilled season.
A common observation from both farmers and marketing companies is that fewer deer will be available for the chilled season this year. The reduction in the breeding herd is having a telling impact on finished deer numbers and an early kill of MA hinds means fewer are available for game season supply this year, observes Deer Industry NZ (DINZ) chief executive Innes Moffat.
"In addition, the prospect of a flatter schedule running through the New Zealand summer is encouraging some venison producers to hold animals on farm for longer to add weight when killed later in the year or in early 2024."
The reduction in supply is coinciding with solid demand for New Zealand venison from the main European importers, following on from good sales of chilled venison last year.
Venison available for seafreight in the spring will be limited and supplies are being rationed across Alliance Group's contracted customers due to a decreased availability of wild game in Europe and lower exports from the UK after Brexit, notes group sales manager Terry O'Connell.
"We're over-subscribed, there won't be enough to cover that demand."
Some marketers have indicated peak chilled contract prices of over $10 per kg in October, others are offering flatter farmgate prices but for a longer period, through into the Autumn.
Strong customer demand for chilled, but challenges remain, say marketers
For Silver Fern Farms, overall customer demand for chilled venison has been positive with pricing at or above last year's levels, reports Peter Robinson, general manager sales.
Like other venison marketers, he is just putting the finishing touches to the last of the company's chilled contracts, before qualifying deer start to be processed next month.
The turbulent cost-of-living crises around the globe have seen "consumers tightening their belts" and trading down to cheaper proteins, he explains. This has led to challenges for protein and large falls in beef and lamb pricing, but "our ability to limit venison being dragged down in line with other proteins is positive," he says.
Likewise, Duncan NZ's chilled seafreight negotiations are ongoing, "with pricing and quantities still to be finalised," reports Rob Kidd, the venison specialist's general manager marketing and operations.
Initial price indications from the market are "better than last season." That's encouraging for Kidd, particularly, "as the deer industry continues its upward trajectory on the recovery pathway – albeit slower than we would all like," he says.
Positive about the overall long-term outlook, he sees opportunities in all three main markets – Europe, Asia and North America. Like all of the marketers, however, he is conscious of the short-to-medium term challenges present in all markets.
First Light's chilled season officially starts this week, with its first sea shipment planned for early September, according to its commercial manager Toni Frost. To date, indications are that the company will be processing slightly lower volumes this year.
Still finalising contracts, Frost reports, customer interest and demand "has been positive to date." The company has found "New Zealand venison is a sought-after game season specialty product, and we have confidence in our market partners to position this well."
The company is pushing "to confirm slightly stronger prices than last year", with foreign exchange holding at similar levels to last year, she says. But with "significant pressure on lamb and beef prices in market, it's important to maintain a steady price for venison, without pushing prices too high."
Farmgate pricing will become firmer as prices are finalised, but First Light is forecasting a "stronger position than last season based on improved market pricing."
With the steady improvement in prices, Mountain River Venison marketing director John Sadler is expecting a stable market. The processor will be producing a similar amount of venison to last year, he says.
"Everything else is tactical and we have to adjust as the challenges come up."
Shipping improved
Along with the economic situation and the war in Ukraine, shipping has been one of those recurrent challenges for venison deliveries over the past few Covid19 years.
Alliance is finding shipping much better than it has been since pre-Covid. "There's real stability in the supply chain now, which is helpful," says sales manager Terry O'Connell.
First Light doesn't see any issues with shipping to Europe this season, now that it has "settled down well," comments Frost.
For Silver Fern Farms, it's continuing to improve each month, says Robinson, though "we still see the odd vessel omitting New Zealand."
Global shipping services were quoted in May as being 65 percent back to normal with "New Zealand lagging behind," he notes.
"Container availability has certainly improved as the year has advanced, so we are heading in the right direction."
If required, companies will airfreight additional quantities of chilled to customers in November and December to supplement supplies. But, with airfreight costs still high, volumes sent that way "are likely to remain low," Robinson thinks.
"Markets are challenging at the moment, making it hard to swim against the tide," says O'Connell, "but that's just what we've got to do."
Back to Industry News