Aug 17, 2022
NZDFA Next Generation Programme 2022 - Ohakune

The Next Generation Programme was held on 11-12 August, organised by the Taihape/Ruapehu Branch of NZDFA. A lot of thought, time and effort was put into the two-day programme, by the Taihape/Ruapehu Branch, the three farms visited, Rebecca Norling (DINZ) and Tyson from Rustic Steak House.
The feedback from my van load was very positive and the participants thought the format of speakers broken up by venison and matched beverages worked really well. The speakers in those slots, DINZ Board members Gerrard Hickey (venison markets) and Tony Cochrane (velvet markets), as well as learning from Tyson how venison can be prepared for the consumer, were at a level that they would not normally get to hear. This was greatly appreciated by the participants, as one said to me, "at the moment all I am thinking about is shifting breaks, it's awesome to hear about what our deer products are and how they are sold."
The event was extremely well supported by eight key sponsors: PGG Wrightson, Ravensdown, First Light, La Vida Livestock, Totally Vets, Farmlands, Duncan New Zealand, and the NZDFA Taihape/Ruapehu Branch.
There three farms visited were all quite different, but all excellent representations of deer farming in the Central North Island hill country.
Day 1 – Waihi Pukawa Station - Turangi
Hosted by Colin Gates (Manager) and Wally Kingi (Trustee)
Scale, sustainability, scenery, and specialist markets.
Waihi Pukawa is a Māori Trust which owns Waihi Pukawa Station (1200 ha) and leases Tauwera Station (1100 ha). The two properties are 40 minutes' drive apart and both are deer, sheep and beef breeding and finishing enterprises running 7000 hinds, 16500 sheep and 800 cows. They also have a small velvet herd. Their scale and relationship with suppliers enable them to enter unique and supply arrangements with processers/marketers to increase the value of their farm products based primarily on guaranteed provenance of products.
Waihi Pukawa Station is on pumice hill country and is prone to "floating away", getting cut up and gouged out. It has been under the Lake Taupō nitrogen cap since 2006, with many years of Overseer data behind them. This played a part in them achieving a Carbon-Zero certification in May this year, which Colin says he "hasn't yet made a much of big deal out of", but it is a remarkable achievement as they believe they are the first Māori Trust sheep, beef, and deer enterprise tp achieve Carbon-Zero. Through careful animal management, strategic fencing (not directly down sloped faces), planting and baffling water flows in streams, they are keeping most of their pumice soils where they should be and productive.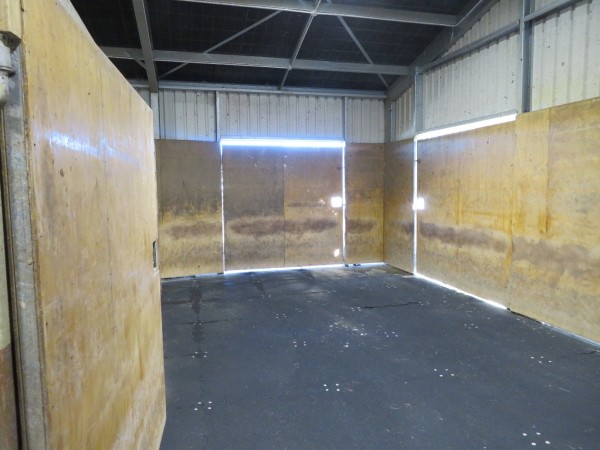 We visited their compact but well-designed deer shed, with full rubber matting, and a drench race that had several Next Gen. participants measuring up, and dreaming of something similar for their sheds, not to mention the 20 m wide stock lanes.
Colin uses forage rape, with plantain and clover as the main crop which they graze in summer and winter, later this is direct drilled with fescue and cocksfoot. They make their own pasture silage and baleage and have some fairly old lucerne paddocks still in service. Colin would like to get their own harvesting gear to have better control of harvest timing.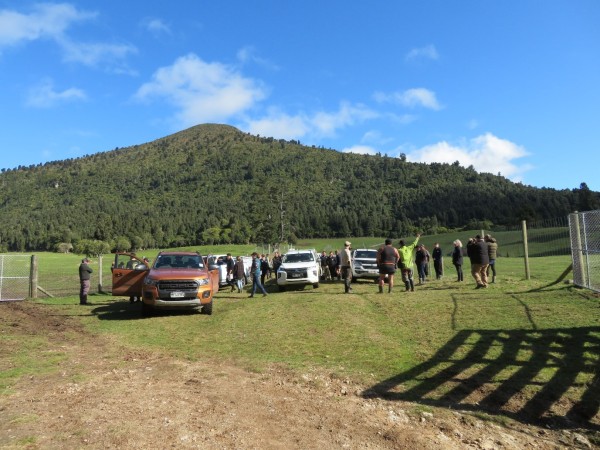 Many of the farm tracks follow the old main road, and an old sawmill settlement used to be on the property. The final farm stop overlooked stunning views of Lake Taupō which everybody was awestruck by.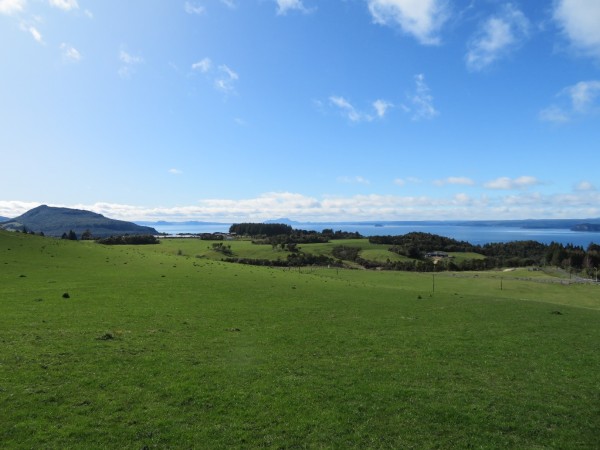 Returning to the woolshed was a total shock, as it had been laid out for fine dining, the participants didn't seem quite sure if they were allowed to enter of not, and most hovered at the door.
The afternoon followed with a three courses of venison dishes interspersed with talks about venison cooking, whole carcass utilisation, wine, and beer matching, DINZ activities and venison and velvet markets and marketing. The venison and beverage matching were provided and supported by Rustic Steakhouse, Villa Maria wines, Desert Drops beer with First Light sponsored venison grown on Waihi Pukawa Station.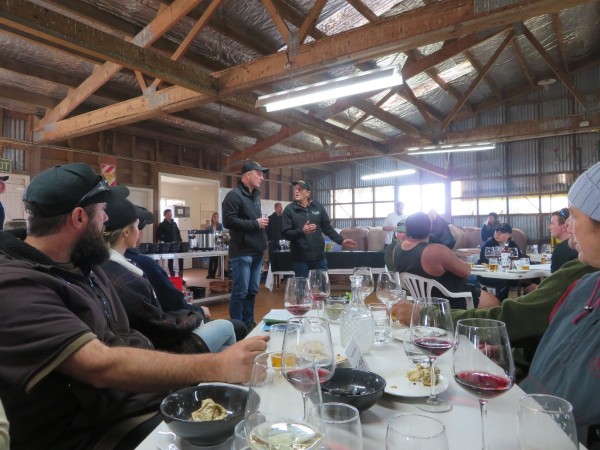 Day 2 – Balquhidder – Taihape
Hosted by Andrew and Pam Peters
Caring for the environment before it was regulated….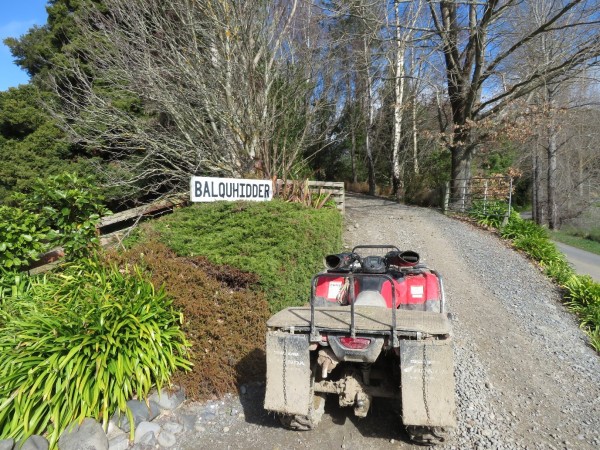 Balquhidder was purchased by Andrew and Pam to develop in 1992, they had previously farmed at Mamaku. That year was devastatingly wet for Taihape and some farms were covered 50% in slips.
To Andrew and Pam the need for hill soil stability became front of mind, which has lead to 30 years of tree planting, slip-prone land retirement and waterway management. Pam is a plant guru with a large garden that absolutely wowed those who snuck away to visit it.
They have built up a wealth of knowledge about the right tree in the right place. The trees not only provide environmental protection, they "make the place look nice", provide shade and shelter for the deer, and help to protect and improve the waterways. "The place" provided amazing panoramic views from the shanks-pony tour.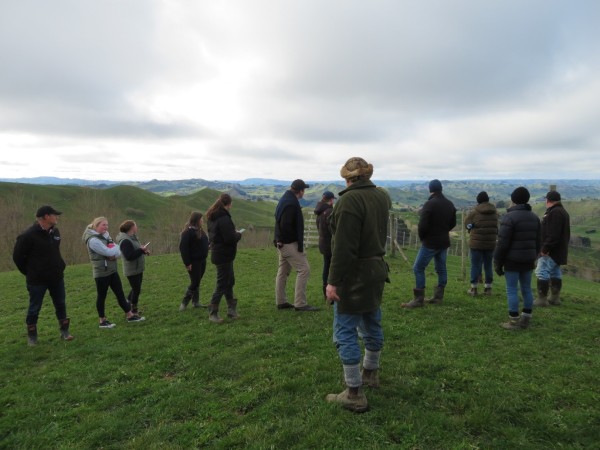 The farm is 430 ha steep hill country with only 3 flat paddocks, they are predominantly a breeding property with both sheep and deer. They run 550 breeding hinds, 100 replacement females, 140 velvet stags, 1400 ewes, 350 replacements, and 100 R2 steers.
The venison prices have made thing very difficult for the property as a weaner deer producer, with income taking a $100,000 p.a. hit for the past few of years, which sadly for Andrew and Pam has effectively put their environmental programmes of fencing and planting on hold.
They do continue their monthly waterway monitoring as part of the Rangitikei River Catchment Collective with Andrew Chairing the Taihape, Pukenaua Catchment Group. Andrew notes that they have a massive bank of waterway data now, and it shows no two water tests are the same, and it is very hard to predict what test outcome might be. He also stated, "that fencing and planting indisputably improves water quality."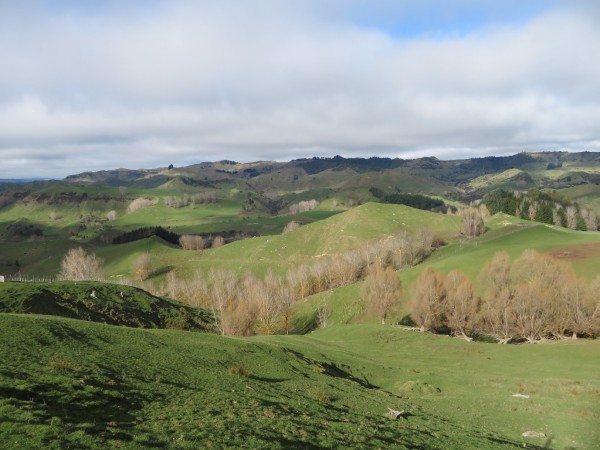 The farm includes herbs and clover in their pasture mixes plantain, chicory, red, white and strawberry clovers are all used. The deer hammer the chicory, the plantain persists, and the strawberry clover had been persisting well, so they might increase that in the future. Cropping has been a development tool and they are looking to move towards grass wintering.
Andrew made special mention to the Next Gen. participants that the deer industry has evolved massively in a very short time. The dramatic changes they have seen in 40 Years of farming deer, they believe are greater and faster that any other livestock industry.
The visit concluded with more delicious venison prepared by Tyson and the Rustic Steak House team.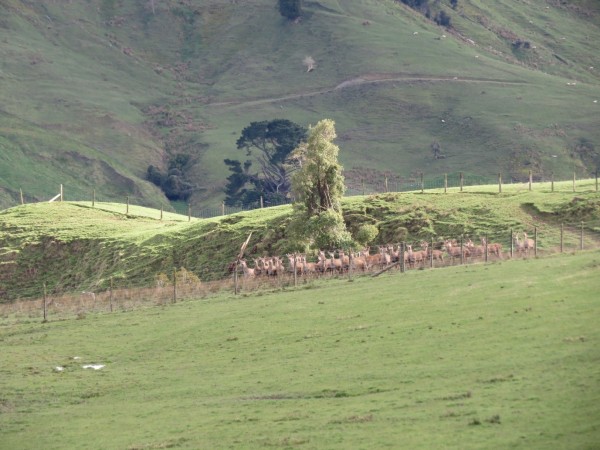 Day 2- Ruapehu Red Deer Stud – Taihape
Hosted by Paul Hughes
Pasture management, pasture management, DEERSelect, big hinds = big weaners….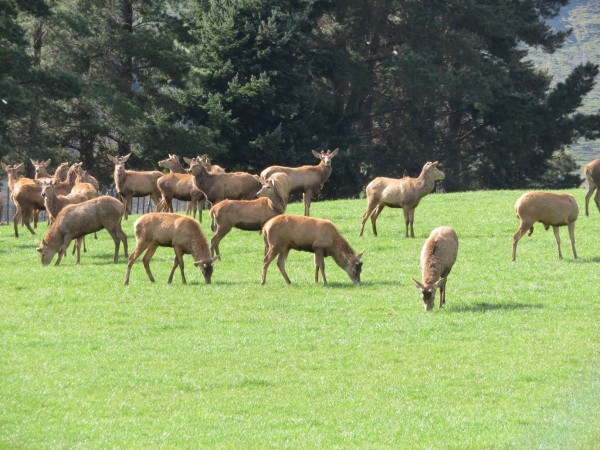 Three kilometres down the road in view of Balquhidder, Paul Hughes with decades of veterinary and farm advising under his belt had three messages he wanted the Next Gen to remember.
Pasture management, match your pasture curve to you feed demands, especially in winter and maximise pasture quality. Paul will make other sacrifices to maximise pasture quality including calving on to lower pasture covers than most.
DEERSelect is a powerful tool, it has helped him make excellent gains in 12-month weight, while optimising hind mature weight. He wanted the Next Gen. to understand and used estimated breeding value
Larger hinds are what the venison industry needs to move forward and produce killable R1 stags as early as pre-winter, but also killable R1 hinds. Paul believes a 140 kg hind is ideal for that and you should set goals to produce 70 kg weaners from the on 01 March.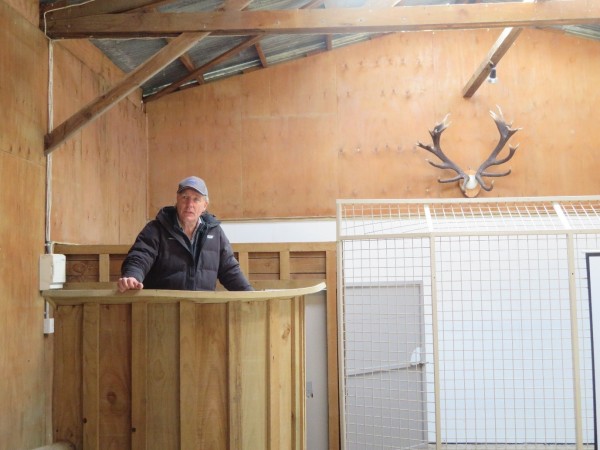 The property is 170 effective ha, with a new 90 ha block recently purchased across the road currently being developed. The home block has been owned by Paul for 14 Years, making it a long road to finally own a farm. Ruapehu Red Deer current run 640 stud hinds recorded on DEERSelect that are all artificially inseminated (AI). The top 36 males go one to be R2 sale stags. Spikers are used to back up to AI, as "stags cut the place up a bit", so there are currently 4 mature stud stags on the farm because of the use of AI. There is a herd of 140 cows which are used to keep pasture quality high.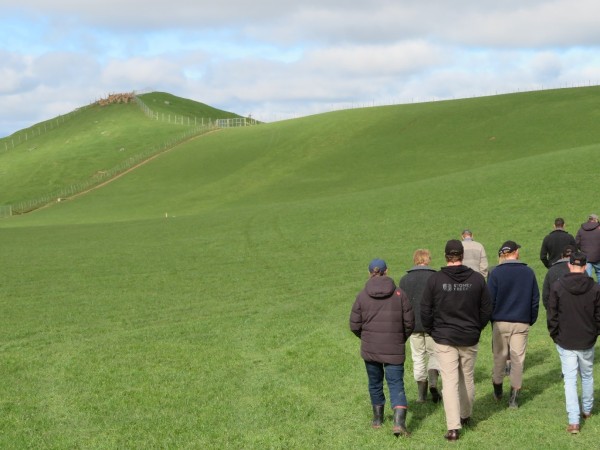 Paul weans on to kale, with baleage and a little maize. He said that the weaners do take a bit of a hit moving from mum to kale in March but that is short and using the kale protects pastures from damage by the new weaners. They are limited in cropping area, so are on about a 6-7 year rotation. Paul generally uses a clean crop kale, to have two years of crop before going to the newest and best tetraploid ryegrasses available.
Paul considers that with the value of land you need to invest well in every hectare to get the best production out of it. Paul is fanatical about his pastures calling the sight of ragwort "a biological incursion emergency!" The farm visit concluded with some more stunning views of the area from one of the many hills on the farm, yet again in glorious sunshine.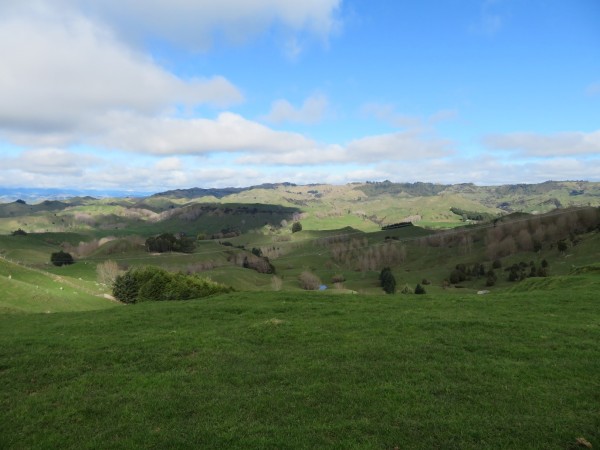 Back to Industry News