Mar 4, 2022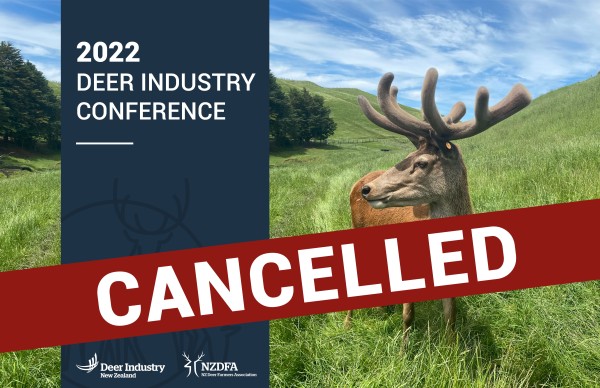 Following discussions with DINZ, the NZDFA Executive Committee has agreed that this year's industry conference, originally scheduled for 10 and 11 May in Wellington, will be cancelled.
DINZ will now run alternative arrangements including a virtual conference or smaller, more manageable North and South Island meetings.
The Executive Committee considered that while the Covid-19 infections should have peaked across the country well before May, travel and holding large-scale events would still place deer farmers at risk of infection with subsequent impacts on their farms and families.

The Executive Committee will now consider how best to hold the Branch Chairs Meeting and Annual General Meeting that are usually held immediately prior to the conference, but it is expected that these will be held in May and online.
Similarly, the 2022 MSD Animal Health/Allflex Deer Industry Photo Competition will still proceed as planned (the closing date is 4 May 2022), with the winners announced online.
The NZ Deer Industry Award and NZDFA Matuschka Award will be postponed until October to coincide the October NZDFA Branch Chairs Meeting.
Back to Industry News