Dec 8, 2022

Issue 184 | December 2022
If you or your NZDFA branch have recently held any deer farming events, please feel free to contact

DFA Stagline

and we will aim to publish them in the next issue.
Jamie Ward on what the NZDFA Executive Committee have been up to, including Code of Welfare and GHG submission, GHG workshop, new farm manager at Invermay, Farm 4 Life app and how it is out on the farm.
Producer Manager Lindsay Fung reports what he has been doing since the last issue, including Arawata Environment Award field day, velvet competitions, NZDFA submissions, reflections back on the past year and looking ahead.
Preview for the upcoming National Velvet and Hard Antler competition and results from the recent branch competitions.
Sales season is upon us so please support these upcoming events around the country. These sales have been compiled from the calendar on www.newzealanddeer.co.nz or www.tradedeer.co.nz. Please contact farm or agent if you have any questions.
- Changes in the DINZ office
- DINZ looking for a Board Observer
- NVSB Reminders
- How do you choose your stags? Got 5 minutes? AgResearch want to know!
- REMINDER: Guidelines for Velvet Competitions and Stag Sales
- Training with Primary ITO?
- Muka Tangata, People Food and Fibre Workforce Development Council keen to engage with Deer Farmers
- 2023 Industry Conference and Awards Evening
- 2023 Environment Awards
- 2023 Photo Competition
- Season's Greetings from the DINZ Producer Management Team
- National Velvet and Hard Antler Competition, awards dinner 16 December 2022
- Environment Award Field Day - Goudies Station Reporoa, 1 February 2023
- 2023 EWSNZ Velvet Competition, 3-4 February 2023
- 2023 Rising Stars, 25 February 2023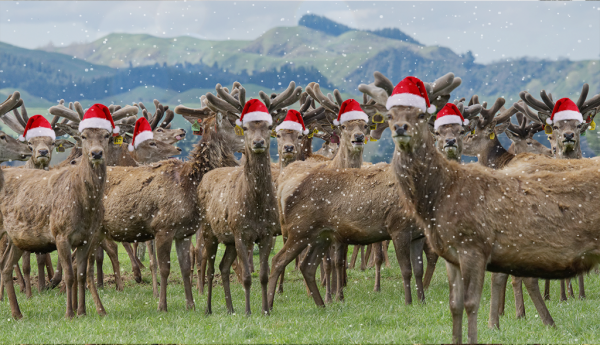 Back to Industry News