Jun 3, 2022

In this issue...
Joke of the Month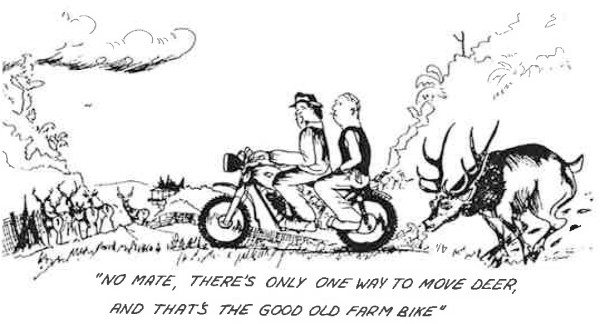 Matuschkatoon by Murray Matuschka. Drawn for 2004 Deer Industry Conference held in Wairakei
EVENTS
Please note all events are subject to Covid-19 restrictions in place at the time of the event. Please follow instructions of host and/or venue
2022 Deer Industry Road Trips
We couldn't bring you to Wellington, so we're bringing the 2022 conference to you! Click here for details and to register >>
Winter Grazing Workshops - South Canterbury
Got winter crop? You need to have a wintering plan. We are here to help you, so come along and get your plan done on the day – quick, simple & painless. Click here for details and to register >>
Green House Gas workshops - South Island
Deer Industry NZ via the Passion2Profit programme in association with the NZ Deer Farmers Association and B+LNZ invites farmers to come along to a facilitated GHG workshop to understand what this means for farmers and how to calculate your own farm GHG number. For more information and to register, click here >>
17 June - Alexandra, Central Otago
22 June - Mossburn, Southland
23 June - Tapanui, Otago
27 June - Waimate, South Canterbury
28 June - Fairlie, Mackenzie
28 June - Winton, Southland
29 June - Methven, Canterbury
5 July - Oamaru, North Otago
Southland Winter Barn Tour
The Southland Environment Advance Party invites farmers to a Southland Winter Barn Tour
Wednesday 29 June 2022
Come for the day, or pop along to specific properties!
5 farms with indoor wintering.
A mix of purpose-built new sheds and converted farm buildings.
Wintering stags and hinds.
Establishment and wintering costs.
Benefits and challenges of wintering inside.
David Stevens (AgResearch) will also present on feed quality and costs during a free lunch.
There will also be a farmer dinner (at cost) that evening at the Ascot Park Hotel.
To register for all or part of the day and/or for more information, click here >>
RSVP is required by 7th June 2022. Upon registration you will be sent a detailed itinerary and directions.
2022 National Velvet & Hard Antler Competition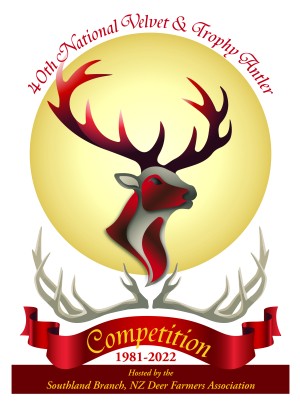 To see the most up-to-date events in the industry,
click here >>
Back to Industry News